When you decide to welcome a pet into your home, some responsibilities come with that. One such responsibility is ensuring that your pets are kept healthy. Pets suffer from a variety of issues, many of which are diseases. Fortunately, you can prevent some of these diseases by vaccinating your pet.
Pet vaccinations are vital for your pets' safety and well-being. Vaccines protect pets from immediate and future dangers. At Highway 71 Veterinary Hospital, we've prepared a guide for what you should know about pet vaccinations.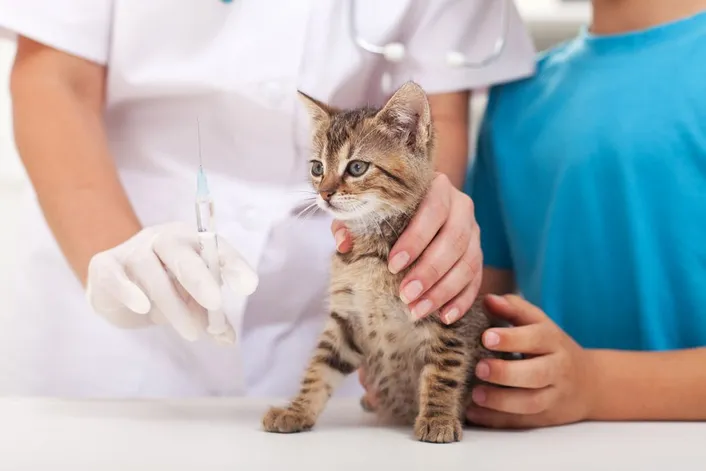 What Are the Benefits of Vaccinating Your Pet?
Vaccines do many things for your pets, including:
Protecting your pets from a wide variety of diseases
Protecting people around your pet and also other pets
Saving you from incurring expensive treatments
How Do Vaccines Work?
Vaccines for pets work the same way that vaccines for humans do. Vaccines stimulate the immune system of the recipient, causing it to produce antibodies to fight off infectious disease. Vaccines contain small dosages of inactive or non-living diseases. The inactive diseases are introduced to the body so that the immune system can fight off disease-causing organisms.
When Should Your Pet Get Vaccinated?
We recommend pets receive vaccines at the young age of around six weeks or once they have been weaned. Other factors that affect your pet's vaccination include your pet's size, weight, and health factors as advised by your veterinarian.
What Vaccines Should My Cat or Dog Receive?
There are core and non-core vaccines available for your pets. Core vaccines are essential for all pets, while non-core vaccines are given based on a pet's unique location and lifestyle.
Core vaccines for dogs include:
Rabies
Hepatitis
Canine parvovirus and distemper
Non-core vaccines for dogs include:
Lyme vaccine
Bordetella
Canine influenza
Leptospirosis
Core vaccines for cats include:
Feline calicivirus
Feline rhinotracheitis
Feline panleukopenia
Rabies
Non-core vaccines for cats include:
Feline leukemia
Feline infectious peritonitis
Chlamydophila felis
Feline AIDS
Bordetella bronchiseptica
Visit Our Veterinary Hospital Today
Are your pets up to date on their vaccinations? If not, schedule a consultation with us at Highway 71 Veterinary Hospital, serving Austin, Del Valle, Cedar Creek, Bastrop, TX, and the nearby areas.